Iroko
Iroko is stable, durable and has excellent strength properties, comparing well with Teak though it's weaker in bending and in compression along the grain.
Iroko is a hardwood and it is commonly used as an alternative to Teak for DIY projects. This type of wood has many of the desirable qualities associated with Teak, but it is more affordable, making it ideal when a large quantity of durable wood is required. Iroko originates from the west coast of Africa and its botanical names are Chlorophora Excelsa and Chlorophora Regia.
Commonly, Iroko will have a yellow hue when it is first cut, but over time it will darken to a golden-brown colour. Its beautiful colour combined with its impressive durability makes Iroko wood a popular choice amongst homeowners who are looking for timber to use during a garden decking project. However, there are multiple other uses for Iroko too, including; interior and exterior joinery, cladding, gates, cabinetry, boat-building and other marine work.
Due to the fact that Iroko timber requires very little maintenance after it has been kiln-dried, it is ideal for outdoor use. Unlike other types of hardwood, Iroko doesn't require regular preservative treatment either and it is naturally resistant to rot and decay. No matter how you're wanting to use Iroko wood, you can trust that it has excellent strength properties and will be able to stand the test of time. Iroko works fairly well with most tools too and it is easy to get a beautiful finish to this hardwood when the grain is filled.
Here at Vetraland Selective Timber, we supply a brilliant range of Iroko timber and whether you're looking for 22mm x 145mm decking boards that are smooth on both sides or 21mm x 144mm tongue and groove cladding, we can assist you. We can also machine to any size from stock, so contact us today on 020 8858 6441 if you're looking for something specific.
Typical applications Exterior and interior joinery, cladding, decking
Pricing
All prices per linear metre
| | |
| --- | --- |
| 21mm x 195mm Tongue & Groove V-Joint Cladding | 14.00 |
| 21mm x 144mm Tongue & Groove V-Joint Cladding | 10.88 |
| 21mm x 94mm Tongue & groove V- Joint Cladding | 8.50 |
All prices subject to VAT.
Order now

➜
We will respond within 24 hours to confirm your order totals and collection/delivery options.
Durability
Durable
Working qualities
Iroko works fairly well with most tools, though with some dulling effect on their cutting edges and a reduction of cutting angle to 15° is usually necessary to obtain a smooth surface. An excellent finish can be obtained if the grain is filled. It takes nails and screws well, and glues satisfactorily.
Botanical name
Chlorophora excelsa, Chlorophora regia
Origin
West / Central Africa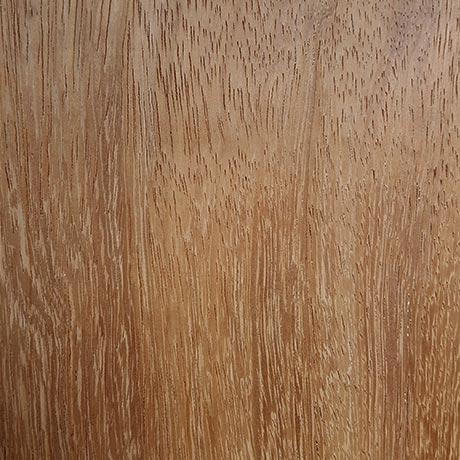 See also → Iroko hardwood page
For further details on our Iroko cladding, please contact us on 020 8858 6441.