Affordable and adaptable, is available in different profiles and sizes and can be used in refurbishment, domestic and commercial projects where it offer the most cost effective solution for timber decking.
Typical applications Decking, Cladding, Planed Battens to create fence screning
Pricing
All prices per linear metre
| | |
| --- | --- |
| 32mm x 150mm Nominal - Smooth and Grooved profile | From 2.31 |
All prices subject to VAT.
Order now

➜
We will respond within 2 working hours to confirm your order totals and collection/delivery options.
+ Unsorted Redwood PAR Battens (to make your own Lateral Trellis),
| | |
| --- | --- |
| 22mm x 44mm featuring 4 rounded corners | From £1.85 |
| 22mm x 75mm | |
| 22mm x 100mm | |
All prices subject to VAT.
Durability
Following the right installation's procedure is backed up with 15 years warranty.
Working qualities
Swedish Redwood is slow growing due to the colder climate. The growing rings are more packed then those growing in warmer area, therefore being a more stable product with less tendency to warping and bending,
Strong and moderately hard, the timber works easily although finish does depend on number of knots present. Wood is capable of a smooth clean finish and varnishes well.
The treatment help protect the wood from attack by insects and fungal decay.
Botanical name
Pinus sylvestris
Origin
Sweden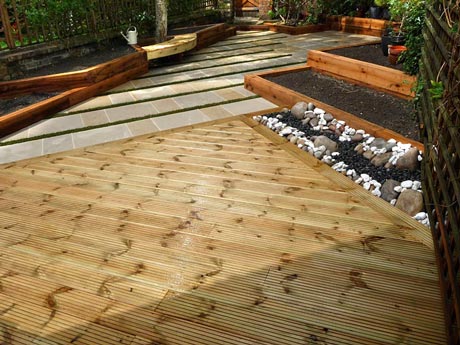 For further details on our Scandinavian Treated Redwood, please contact us on 020 8858 6441.