Vetraland Timber Merchants stock a wide range of exterior and interior timber cladding in London for collection or delivery within the M25 area. Cladding can be supplied with a wide range of fixings and accessories available for everything you need to complete your project.
Cladding London
Cladding is a type of siding that is often used on the outside of a building. It can be made from many different materials, including wood, metal, plastic, and masonry.
Timber Cladding
Timber Cladding is installed over the exterior frame of a building in order to protect it from the weather and to improve its appearance. It can also be used to insulate a building and to prevent moisture damage.
Exterior Cladding
Vetraland Selective Timber Merchants is a specialist supplier of quality hardwood and softwood timber for exterior and interior cladding at great value prices in a wide range of interlocking profiles and sizes. With highly attractive and durable external finishes, these make naturally warm solutions for different types of building. We stock European redwood, oak, sapele, Siberian larch, western red cedar, white ash and Iroko in our warehouse.
We offer cladding in a variety of finishes, including primed, painted and stained, plus a bespoke service for clients who require something unique.
Interior Cladding
Our cladding is the perfect way to improve the look and feel of your home or office. We have a wide range of colours and styles to choose from, so you can find the perfect option for your needs. Plus, our cladding is made of high-quality materials, so you can rest assured that it will last for years.
Profiles
PAR (Planed All Round)

Rhombus (Rain Screen)

Tongue & Groove

Pencil Round

Chamfered Corners

Come and see us or call for a quote today. We have trade offers on cladding and fast delivery available within London and the M25.
Quality hardwood and softwood cladding
Timber cladding is popular because it creates an attractive classic or contemporary design with a low carbon footprint. Care must be taken in selecting the timber species and choosing the correct profile, corresponding to the orientation of the boards. Please ask for any advice.
We are a professional timber merchant and cladding specialist, offering expert advice on site so you can make the best decisions for your project. With years of experience in the industry, we provide quality products at competitive prices, with a focus on customer satisfaction. Our products are sourced from sustainable forests, so you can be sure that your home is being clad with a responsible material. We offer a wide range of finishes to choose from, so you can find the perfect look for your home. We also have an extensive range of accessories available, such as trims and fixings, so you can get the perfect finish for your project.
Thermodified timber cladding
We now offer thermodified timber cladding, made from Radiata Pine which is then treated to serve similarly to a hard-wearing hardwood. For more details please see our Thermodified Timber page.
Colour & protection
We are stockists for Osmo's specialist wood finishes and treatments.
Our timber protection products are designed to protect your timber from the elements, and to keep it looking fresh for years. Our range of products includes colour protection treatments, water repellents, and wood sealants. We also have a variety of finishes available, so you can find the perfect one to match your needs.
Our products are safe for both indoor and outdoor use, so you can protect all your timber surfaces with ease. Plus, our easy-to-use application methods make it simple to get great results in just minutes.
Protect your timber today with Vetraland Timber Merchants!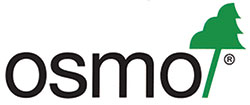 Timber cladding delivery
Vetraland Selective Timber Merchants delivers directly to anywhere in London, within the M25 or further by arrangement.
We also offer a nationwide delivery service, so no matter where you are in the UK we can get our products to you.
Get in touch today to find out more about our products and services.