Vetraland supplies a range of long-lasting quality hardwood decking plus your necessary fitments, treatments and decorative accessories. We recommend using Stainless Steel screws for hardwoods to avoid any reaction causing stains.
Timber decking is an established hard-wearing landscaping material that's ideal to create raised and totally flat terraces. Easily incorporated in your existing outdoor environment or in a new garden design.
Used in an exterior environment, hard woods will eventually turn silver grey if not treated or stained.
Tropical Hardwood Decking
These exotic, rich-grained woods are extremely hard, very durable and naturally resistant to rot and insects. When new, most will either have a golden or reddish brown appearance.
Hardwood decking is cut from trees with a slow growth habit, typically like those from rainforest areas. There should be no environmental concerns as we source certified timber which are farmed properly and re-planted to ensure continuity.
The beauty of hardwood decking is that after sanding, it revives to its original state. Your decking will look brand new, with a simple application of a good oil preservative (please see our range on offer).
Hardwood needs a greater expertise in carpentry skills, with additional pre-drilling prior to assembling.
Colour & protection
We are stockists for Osmo's specialist wood finishes and treatments.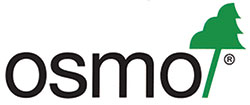 Delivery
Call us on 020 8858 6441 with your order. Our Decking London page shows our delivery area within the M25, we can also arrange for further afield.