Our living spaces have almost halved in the last century and many of us now look to our gardens to enhance and maximise our personal areas. As we continue to build more intensively, protecting our garden space from unwelcome noise is becoming a priority. Vetraland's domestic acoustic fence panels provide the solution.
Soundshield™ is the affordable and effective domestic acoustic fencing system, which uses the same expert concepts as manufacturing sound-reducing, timber noise barriers for motorways. Whether you want to reduce intrusive traffic noise or minimise the impact of noisy neighbours, Soundshield™ panels reduce noise pollution levels through sound reflection, protecting your garden from the noise source.
Pricing
All prices per linear metre
| | |
| --- | --- |
| Acoustic Fence Panels | £99.99 each |
All prices subject to VAT.
Order now

➜
We will respond within 2 working hours to confirm your order totals and collection/delivery options.
Key Benefits
Can provide a 50% reduction in perception of loudness*
Suitable to use as either new or retro-fit fence panels
Lightweight modular panels for easy installation
Compatible with timber posts or concrete H posts
Proven to reduce noise transmission by 22dB*
Unique design enhances the look of your garden
Dual face is aesthetically attractive for both sides
Timber is from responsibly­managed British forests
Low-maintenance and cost-effective solution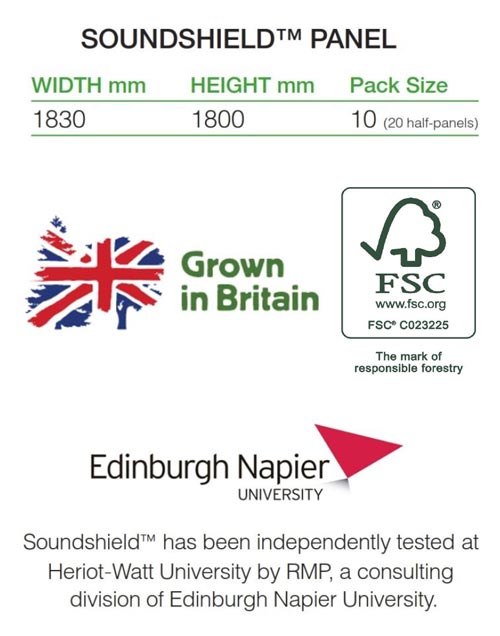 How It Works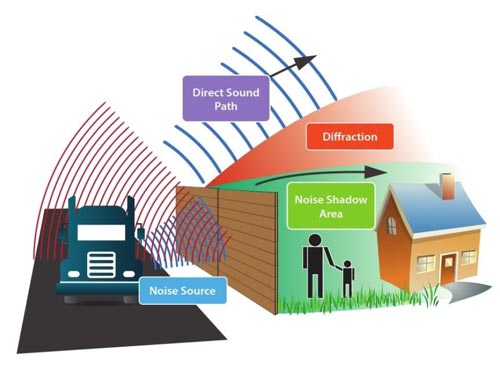 Our unique Soundshield™ design combines sound damping technology within the panel's core with a robust surface. This results in a large percentage of the sound source being reflected away. The sound source (unwanted noise) produces sound waves or sound energy that is blocked by the Soundshield™ barrier.
Behind the Soundshield™ barrier a noise shadow area is created and the direct sound travels above. Remaining sound that is heard is known as indirect or diffracted sound. It is this reduced sound that provides more comfortable sound levels for your garden.
Technical Performance
Soundshield™ has been independently tested in a laboratory to BSEN 1793-2 (2012) and achieved an average decibel reduction of 22dB (Dlr). This performance classes the system as a category B2-rated noise barrier in accordance with Highways Agency specifications for motorways.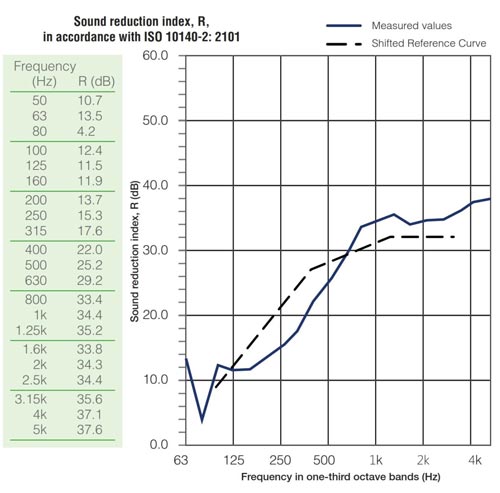 Everyday Examples
To understand what difference Soundshield™ panels can make, here are some everyday sounds which show noise reduction of 22dB: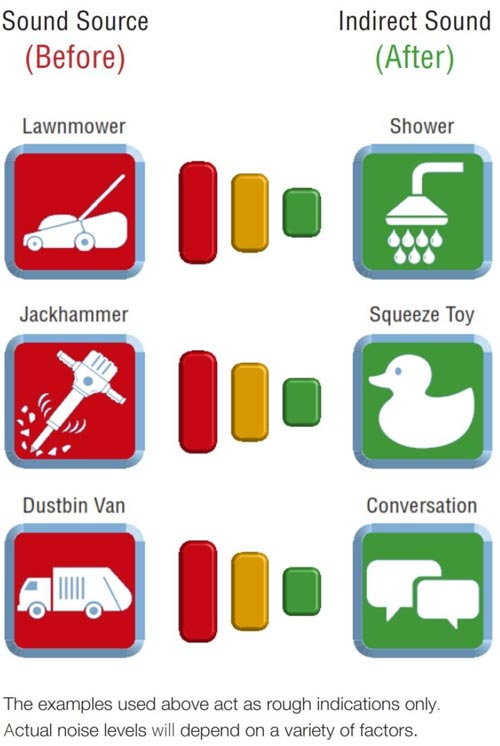 Easy Installation
The Soundshield™ system can be installed by following only a few simple steps.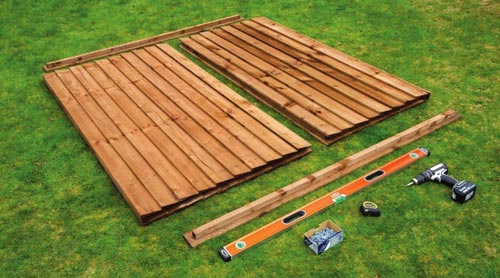 For further details on our Acoustic Fence Panels, please contact us on 020 8858 6441.