Oriented Strand Board structural 18mm
Multi-buy
We offer a multiple buy discount for 5 sheets plus.
OSB3 is a strong, versatile and reliable construction sheet material. It is engineered for a wide range of structural applications, especially in humid conditions. OSB3 load-bearing boards are commonly used on floors, ceilings, wall sheathing and roofing.
OSB is manufactured with adhesives and layers of wooden strands. These strands give OSB its unique appearance as well as its name. OSB panels typically have a rough surface where different shaped and sized wood strips crisscross to generate strength and flexibility.
Pricing
All prices per linear metre
Are you registered for trade prices? Enquire today Registered trades enjoy further discounts.
All prices subject to VAT.
All sheets measure 1220mm x 2440mm. Can be cut to size.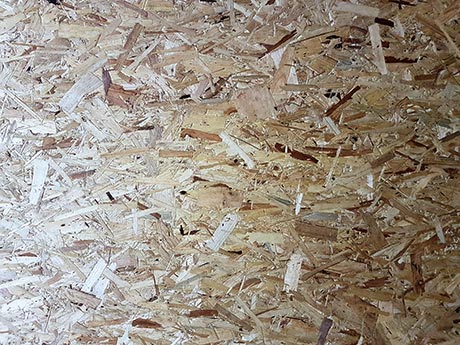 For further details on our OSB3, please contact us on 020 8858 6441.