From simple, hard wearing, feather edge boards and fence panels to more contemporary fencing for a smart modern look, Vetraland supplies the materials to create your ideal landscaping backdrops and boundary outlines. Call us on 020 8858 6441 if you need fencing Greenwich, Woolwich, Lewsisham, Catford and South London.
Our fences are durable, high quality and reputably sourced in addition to those that we create in our workshop. Have you seen our acoustic fence panels? These can provide a 50% reduction in perception of loudness.
Fence panels
We have a fantastic range of long lasting, classic and contemporary fence panels, which offer privacy and create aesthetically pleasing boundary lines. These come in a variety of sizes and designs.
Accessories
Create a great outdoor impression with our comprehensive range of accessories including pre-cut posts and boards to fix and support your fencing.
Colour & protection
We are stockists for Osmo's specialist wood finishes and treatments.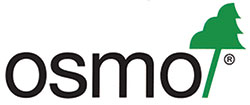 Fencing Greenwich, Woolwich, Stratford and beyond
We can deal with your enquiries for Fencing Greenwich, Woolwich, Stratford, Greenwich, Wandsworth, Lewisham, Lee, South London and many other parts of London, we stock a wide variety of panels and accessories ready for delivery.
Delivery
Free local delivery for orders above £250 + VAT. Call us on 020 8858 6441 with your order.